Staff
Stavroula Balabani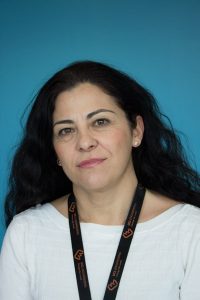 Stavroula Balabani obtained a Chemical Engineering degree from the National Technical University of Athens (NTUA, Greece) and a PhD from King's College London where she started her academic career. She joined UCL in 2011 where she leads an experimental fluid mechanics group active in researching into complex flow phenomena, and which invariably involve complex fluids. Stavroula has expertise in flow characterisation and in particular the application of laser based diagnostics to study transport phenomena, both at the macroscale and microscale, and with applications ranging from process engineering to haemodynamics. Her current research interests evolve around energy, healthcare and manufacturing and in particular the study of fluid structure interaction, microscale technologies for energy recovery and diagnostics, cardiovascular and complex suspension flows. She has received funding from EPSRC, EU, Innovate UK and charities and her research has appeared in prestigious fluid mechanics journals. Stavroula is a member of the EPSRC College, a Fellow of IChemE and an Associate Editor for ASME Journal of Engineering and Science in Medical Diagnostics and Therapy.
Research Fellows
Neil Cagney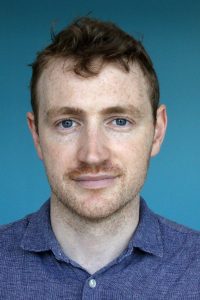 Neil Cagney is a post-doctoral researcher working in the Department of Mechanical Engineering at UCL. Neil completed his undergraduate in Mechanical Engineering at Trinity College Dublin in 2009, before beginning a PhD studying fluid-structure interaction and vortex-induced vibrations. His thesis was accepted without corrections at UCL in 2013, and led to five publications in peer-reviewed journals. Following this, Neil has applied his fluid dynamics experience to a range of areas, including taking part in an Innovate UK funded project examining the processing of renewable biofuels and studying mantle convection in the Department of Earth Sciences at UCL. He is currently studying complex fluids with application to oral healthcare products. Neil's work is primarily experimental, but includes some numerical aspects. His interests include Particle-Image Velocimetry (PIV) measurements, fluid-structure interaction, mixing and Lagrangian analysis of flows. His work has involved collaboration with numerical modelers, chemical engineers, marine biologists, protein scientists, mineral physicists and geophysicists.
Research Students
Andreas Passos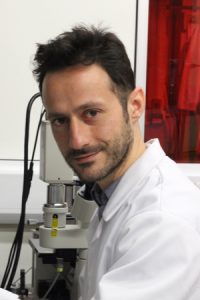 Andreas studied Applied Mathematics and Physics at National Technical University of Athens (NTUA, Greece, 2011). His interest in Physics led him to expand his knowledge in Nanotechnology and Microsystems through a two year MSc programme (2013). His work on microfluidics and surface treatment inspired him to pursue a PhD in the field. He joined the Doctoral Training programme on Medical Device Innovation at UCL in 2014 and he currently works on microscale blood flows.
Thore Bucking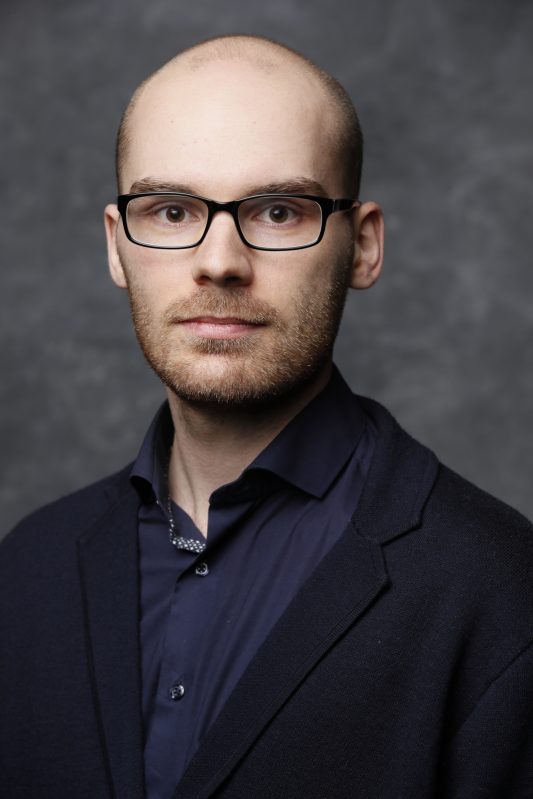 Thore's  PhD is part of the UCL Medical Imaging Centre for Doctoral Training (CDT), which he joined in 2014 after receiving a MSci in Physics from Imperial College London. After completing his Master's project in nuclear physics, Thore was looking for a field with a more direct impact to society. He chose to join the CDT because of the broad spectrum of opportunities the programme is able to offer. Of special interest to Thore was the aspect of developing new imaging modalities, combining engineering, coding, and analysis. Thore's project is interdepartmental (Medical Physics and Mechanical Engineering), aiming to combine two blood flow imaging methods: photoacoustic flowmetry and micro particle image velocimetry. This will help to validate and further develop the novel photoacoustic flow technique, which is still in its infancy. The ultimate goal is to commission a device capable of measuring blood flow on a micrometer scale in vivo in centimetre deep tissue non-invasively; this could provide valuable information for example in assessing the efficacy of drugs or the stage of a tumour.
Gaia Franzetti
Gaia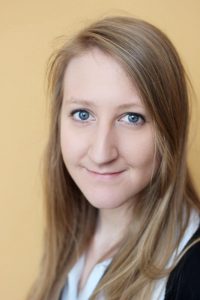 obtained her MEng in Biomedical Engineering – Biomechanics and Biomaterials – from Politecnico di Milano (Italy) in December 2015 with a master thesis entitled "Combined approach for the biomechanical characterization of melanocytic skin lesions". She joined the Department of Mechanical Engineering of University College London as a PhD student in March 2016. Her research  aims to develop personalised in vitro experiments  to understand the haemodynamics of aortic dissection and  aid the development of in silico approaches for  clinical support.
Anastasia Papadopoulou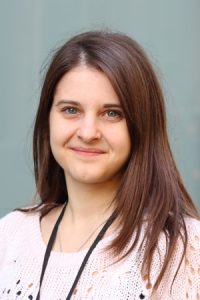 Anastasia  obtained her 5-year Degree in Chemical Engineering with distinction from the Aristotle University of Thessaloniki (Greece) in 2015. Her Diploma Thesis focussed on the  rheological characterization of protein based nanogels for tissue engineering.  After graduation, she worked as a research assistant in the same Department focusing on Biomedical and Tissue Engineering topics. Anastasia joined the Department of Mechanical Engineering at UCL in September 2016 for her PhD studies. Her current research project focuses on  the rheological properties of oral healthcare product formulations and in particular the behaviour of non-aqueous non-Newtonian mixtures.
Mirko Bonfanti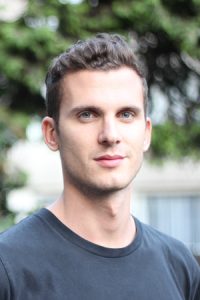 Mirko obtained his BSc (cum laude) in Biomedical Engineering in September 2010 from Politecnico di Milano (Italy). He continued his studies in Biomedical Engineering, with a focus in Biomechanics and Biomaterials, at Politecnico di Milano where he received his MSc (cum laude) in April 2013. His thesis was entitled "Design and development of a new neonatal ventilator for total liquid ventilation". After his graduation, he continued his research on the biomechanics of the respiratory system at the Department of Chemistry, Materials and Chemical Engineering "Giulio Natta" of Politecnico di Milano from June 2013 to December 2014. He then worked as an R&D Engineer at Baxter International Inc. in the team supporting and improving  medical products already on the market. In September 2015, he joined the Department of Mechanical Engineering of University College London as PhD student and Marie Curie Trainee within the European Training Network VPH-CaSE (www.vph-case.eu).
His work focuses on the development of patient-specific models of Aortic Dissections to support the clinical decision-making process. Mirko is primarily supervised by Dr Vanessa Diaz (MUSE) and  works closely with Gaia in cracking aortic dissection.
Shigang Zhang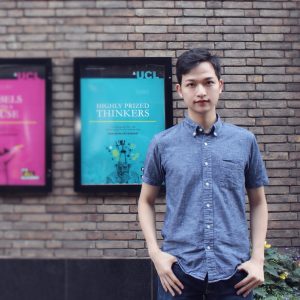 Shigang obtained his 4-year degree in Electrical Engineering with distinction from Nanjing University of Science and Technology (NUST,China). His interest in advanced technology led him to join the MSc in Engineering with Innovation and Entrepreneurship programme at UCL Mechanical Engineering. During the MSc programme, he developed an interest for microfluidic technologies and applications and hence, upon graduation, he joined the department as a PhD student in January 2016. His current research project focuses on microscale transport phenomena and in particular in inducing vortex shedding in microrfconfined flows in order  to enhance mixing and heat transfer.
Collaborators
Within UCL
Dr Vanessa Diaz, Multiscale Cardiovascular Engineering (MUSE), UCL Mechanical Engineering. 
Prof Shervanthi Homer-Vanniasinkam, Professor of Surgery and Engineering, UCL Mechanical Engineering.
Dr Manish Tiwari, Nanoengineering Systems Lab, UCL Mechanical Engineering
Prof Panagiota Angeli, THAMES, UCL Chemical Engineering
Dr Luca Mazzei, UCL Chemical Engineering
Prof Helen WIlson, UCL Mathematics
Dr Wenhui Song, UCL Division of Surgery.
Outside UCL
Dr Efstathios Kaliviotis, Department of Mechanical Engineering and
Materials Science and Engineering,Cyprus University of Technology.
Dr Mike Allen, Plymouth Marine Laboratory, PML, (See also: Meet the researcher in Scientia)
Prof Renatto Cotta, Dr Carolina Naveira Cotta, Federal University of Rio de Janeiro
Dr Malebogo Ngoepe University of Cape Town.
Dr Shaohua Ma, Centre for Precision Medicine and Healthcare, Tsinghua-Berkeley Shenzhen Institute, China.
Clinicians
Carlos Pavesio, Rupesh Agarwal, Ranjan  Rajendram, Moorfields Eye Hospital
Obi Agu, UCH