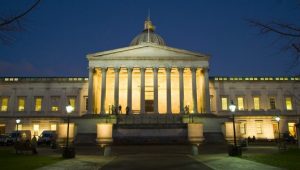 COMP0123  – Complex Networks and Web
Dr Shi Zhou teaches this postgraduate module in the 1st term of the academic year. The module is available to MSc and 4th-year MEng students.  It introduces fundamental concepts, principles and methods in research areas of network science and social media analysis, with a particular focus on the Internet, the Web and emerging online social media networks.
He is the CS Department's Tutor for (1) Study Abroad Year (SAY) programme, (2) the Industrial Placement programme and (3) UG Academic Summer Internship.
He supervises a number of MRes/MEng/MSc/BSc projects every year.