Tim Barnes
Role: Start-up Chair;
Senior TPC & Track chair for "Industry and Start-Up" Track
Affiliation: UCL, UK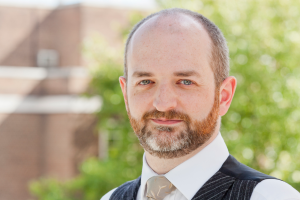 Tim is the Director of Enterprise Operations at UCL and also the Director of UCL Advances, the centre for entrepreneurship at University College London.
As head of Enterprise Operations since 2011, Tim oversees the resources allocated by the university to business engagement.  He became director of UCL Advances in 2007 when the centre was first launched and has built it into one of the largest such activities in Europe.
Prior to 2007, Tim spent six years running his own business, which helped universities and large corporations to spin-out high technology companies.  Tim has also worked as an investment manager at a pan-European investment firm that specialised in early-stage technology.
In 2010, Tim started Citrus Saturday, a non-profit enterprise teaching entrepreneurship in schools that now runs in ten countries. He is currently a director of Capital Enterprise Ltd and UCL Consultants Ltd, and is Chairman of the National Consortium of University Entrepreneurs Ltd (NACUE). He graduated from UCL in 1997, is a Fellow of the Royal Society of Arts and in 2014 was awarded the Queen's Award for Enterprise Promotion for life.