Patty Kostkova
Role: General and Scientific Chair
Affiliation: UCL, London, UK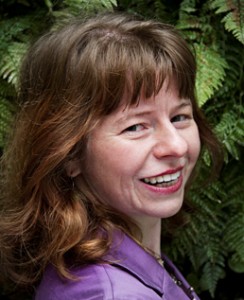 Patty is currently the Principal Research Associate for ehealth at the Department of Computer Science, University College London (UCL). In years 2012-13, she held a Research Scientist post at the ISI Foundation in Italy and in June 2014 was appointed ISI Fellow. Recently, she was also appointed a consultant at WHO, ECDC and Foundation Merieux. Patty serves as the Advisory Board member at ECDC Knowledge Management Working Group and the NHS National Knowledge Service TB Pilot project.
Until 2012, she was Reader and the Head of City eHealth Research Centre (CeRC) at City University, London, UK. With an extensive international experience from public health agencies such as WHO and ECDC, Patty built up CeRC into a thriving multidisciplinary research centre. CeRC piloted a novel model enabling direct technology transfer of a user-driven high impact research through a family of real-world online services for medical professionals including the National Resource for Infection Control (NRIC), ECDC training resource FEM Wiki and educational games for children edugames4all. FEM wiki was the BCS and Computing: UK IT Industry Awards 2012 – finalist in Category "IT project demonstrating most effective use of collaborative technology. She is currently heading the pilot of NRIC delivering infection control evidence to professionals in Africa, in partnership with the Infection Control African Network (ICAN).
Patty's research into Big Data in healthcare includes one of the first studies exploring the potential of Twitter for early-warning while Medi+board, the public health dashboard, integrates multiple Big Data sources. Patty's team was awarded the EHI 2012 Prize – finalist in Category "Best Use of social media in healthcare". She was invited by BMJ as the "Idea Champion" to present her work on Twitter  for epidemic intelligence receiving a wide media coverage including a BMJ scientific film: Medical Innovations: Twitter Epidemics  Her research was covered by Oxford Internet Institute: Can Twitter provide an early warning function for the next pandemic?
She established and chaired an interdisciplinary international eHealth conference in 2009-11; the upcoming 5th Digital Health conference will be held with WWW 2015. She alos chaired the WWW 2013-14 Workshop series on Public Health in the Digital Age (PHDA 2013-4) and in June 2014, the 1st UCL Festival Digital Health mobilizing over 1000 participants.
Regular invited and keynote speaker at prestigious institutions and international conferences, Patty published over 100 peer-reviewed papers, several book chapters and edited a number of journals. Her research was extensively covered by international media including the Medi1TV, BBC, AFP, the Vancouver Sun, the Malaysian Insider.